Homeware
Find everything you need to add style to your home, we are constantly adding to our lovely range of homeware with Clocks & Wall Art, beautiful garden rugs and indoor rugs and wonderful home fragrance and kitchen linens.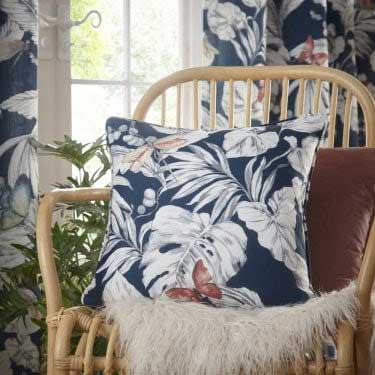 Show Filters
Showing 1–36 of 1437 results
Showing 1–36 of 1437 results
From Closs & Hamblin online check out the wide range of home furnishing and decor, we have available for you to buy today. Add those finishing touches to every room, from our great selection of velvet & Aztec cushions for sofas, coloured throws for sofas, clocks, wall art, home fragrance, kitchen textiles and so much more. Also available this season is bedding from Orla Kiely and Return to The Chateau Angel Strawbridge.
Buy from Closs & Hamblin and get FREE shipping on all UK mainland orders over £75. Now is a great time to update your home (and garden!) with this season's styles and colours – make the most of your space.